Tottenham, Pochettino 'leaves door open' for Ryan Mason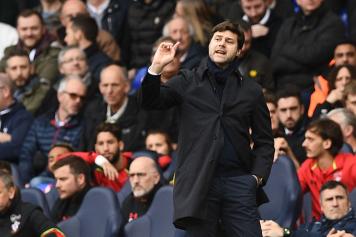 14 February at 11:45
Tottenham boss Mauricio Pochettino was asked his thoughts on the retirement of Ryan Mason after Spurs' 2-2 draw against Juventus yesterday night and the Argentine tactician had some sweet words for the 26-year-old who retired from professional football yesterday.
"He is and will always be a special player for me because he represents a little bit this change in all the processes when we arrived at Tottenham. He was a very successful player, and sure he will be a very successful person in football, and everything that he is going to do. It is very sad news but it opens up a massive future. He is 26 but he is an amazing person and has an amazing football brain."

"Of course the door is open to help him; everybody at the club loves him and all his family. In the last few days he was at the training ground."
Pochettino sent a direct message to the unlucky English midfielder from the Allianz Stadium press roon:
"Don't worry Ryan because you are going to be a successful person in football, also outside of the pitch, I have no doubt about that."
Lorenzo Bettoni in Turin