Pochettino was happy by his club's character as he doesn't rule out a move to the Serie A...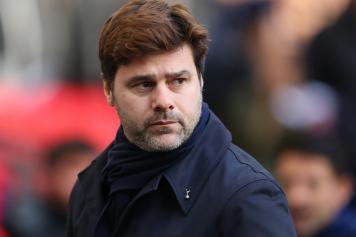 13 February at 23:40
Here is what Mauricio Pochettino had to say after the game as he spoke to the local press (via
IlBianconero) :
" We played a solid game and we showed a lot of character today. It's not easy to come back from a two goal deficit against Juve. Higuain? His first goal was offside but he is a great striker. We dominated Juve for long periods of time as we found a way to get back in the game. Return leg? Juve will give it their all and they have a lot of solid players but we will fight hard too. The advantage is that we will be in front of our home fans. Tonight was a nice game to watch as both clubs played well. Italian Serie A future?
Why not, I am from Italian descent
. Again on Higuain? He is a great striker that's for sure. Argentina have great central forwards as they also have Icardi and Aguero. Mason? He is a great player and a great person. He will always be important to me and the door is always open to him. Eriksen? He was great but he has been solid for 4 years now...".