Totti's son refuses to score against injured goalkeeper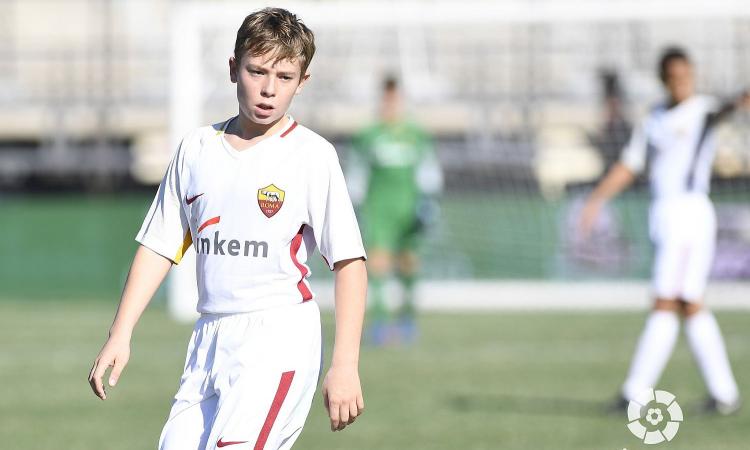 2018-18-09 - 15:50
It still remains to be seen if he will be a football champion, but in the meantime,
Cristian Totti shows that he is a phenomenon in English and Fair Play. On the 14th of September, when the son of the historic captain participated with Rome in Football Cup, a tournament reserved for the best Under-14 teams in Europe.
During the match against the True North Soccer, Cristian had the opportunity to score a goal, in the process he clashed with the goalkeeper who stayed on the ground due to the blow he suffered to his head. Cristian decided not to score and immediately went towards the opponent to make sure he is alright: "I have apologized – he was interviewed by a local historian – For me the important thing was that he was okay, not the goal that I could score."
Cristian #Totti esempio di #fairplay: portiere k.o. e lui rinuncia al gol

Complimenti anche a @Totti

(comunque l'inglese di Cristian è molto meglio del tuo Francè...)

pic.twitter.com/l72r0bLcEZ

— Angelo Tani (@AngeloTani) 17 settembre 2018
In addition to the sportsmanship of the striker is also the level of English of Cristian, which is perfect. Totti jr., 12 years old (he turns 13 on the 6th of November), a student in a famous Anglo-American capital institute, has told the story with confidence and fluency. "My opponent told me that nothing happened and that he was happy I went to him to make sure he's okay, "concludes Cristian – The mister was proud of me, he told me I did a good job".