Tragedy in Milan as Inter fan hit by van before Inter-Napoli dies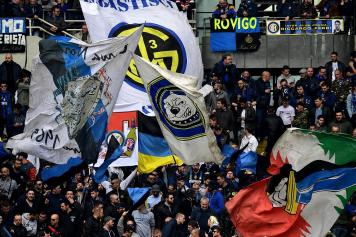 27 December at 10:36
An Inter fan aged 35 died on Thursday morning after being hit by a van ahead of the kick-off of Inter-Napoli.
The fan was hit by a van that was reportedly driven by Napoli fans one hour before the beginning of the game on Wednesday night in the area of San Siro.
Il Corriere
della
Sera
describes what happened at the scene last night.
"The van driven by Napoli ultras was stopped by Inter ultras who wanted to fight and were using chains and sticks",
Il Corriere della Sera
writes.
"The two group of fans begun clashes and a Napoli ultras was stabbed, but his conditions were not critical. At some point, Napoli fans managed to get back in the van and on hit the 35-year-old Inter fan on their way to the stadium".
The man was hospitalized at Milan's San Carlo hospital in critical conditions and died this morning.