Transfer News: Pato to AC Milan can gain momentum amid Tianjin scandal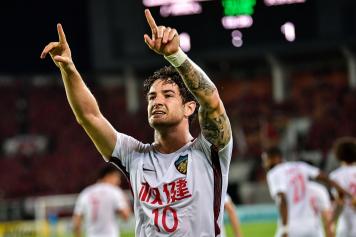 07 January at 12:05
A scandal in China. Shu Yuhui, the owner of Tianjin Quanjian, the club which employs Alexandre Pato, is having problems with the Chinese state. Yuhui was arrested in recent days and accused of fake propaganda with his personal company and has been arrested along with other company managers.
All of this could now affect his football team, including Pato's future,
according to
Miannews.it.
The player still has a one-year contract with the Chinese club (expiring in December 2019) but now the player could free himself much more easily than before (the release clause was set at 25 million euros).
After this scandal, Tianjin Quanjian also has difficulty paying salaries and that of the Brazilian is one of the highest in the whole team. The track leading Pato to Milan could, therefore, reopen following this scandal in China.
Before this, there were no conditions for the return of the player to the San Siro, while now the scenario could change and the Brazilian striker, whose preferences are either Milan or a return to Brazil, could free himself much more easily.