Tuchel: 'I'm optimistic about Mbappé and Neymar against Liverpool'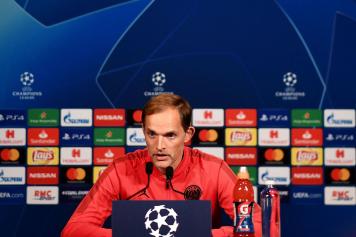 25 November at 19:40
Thomas Tuchel, Paris Saint-Germain manager, talks about the next Champions League match against Liverpool: "We feel that everyone is already thinking about this challenge. It was obvious already during our preparation for the match against Toulouse. It's a decisive game, with a lot of pressure. We love these challenges. We will play together as a team, because Liverpool is very strong ".
PSG and Liverpool will face next Wednesday in a crucial match for the passage of the group stage in Champions League. About the possible presence on the pitch of Neymar and Mbappé, both injured, in the must-win clash against the Klopp's side, Tuchel says:
"I am more optimistic than [on Friday] about Neymar and Kylian, they will be able to train on Monday".
Then, about Dani Alves, the manager says:
In theory [Alves] would not play on Wednesday as he has just returned, but if you asked him he would tell you 'Yes'. He has returned to the team and he could play a match of that level against Liverpool".
Emanuele Giulianelli