La Liga clubs risk sanctions for transfers of underage players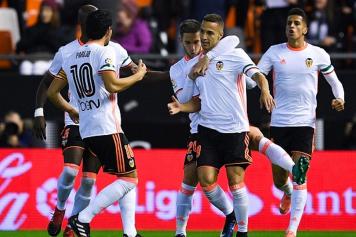 21 September at 20:20
Reports out of Spain's La Marca, discuss new investigations concerning underage player transfers. First it was Barcelona, ​​then Real Madrid and Atletico, and now it is Valencia and Villarreal. Both teams are being investigated by FIFA for the signings of underage players and the conditions of the arrival to the clubs. Chelsea, Manchester City and two Serie A clubs also have opened proceedings in the same case. FIFA rules prohibit the international transfer of players under the age of 18 unless their parents have emigrated for reasons unrelated to football or if both the player and the club have their home or headquarters less than 50 kilometers from a national border.
Many clubs have asked for a change of the strict rule, since they consider the welfare of the child, and with the change generally they have guaranteed an improvement of the standard of living for the players. At the moment FIFA does not intend to change its rules and goes ahead with the exhaustive regulations and investigations. Valencia and Villarreal have been working for some time to hope to solve the conflict without any sanction, but this is extremely complicated when the FIFA machine has already been switched on. The two clubs are convinced to comply with all the requirements of the already famous article 19.
We must remember that there is only one exception to the rule. That exception is with transfers within the European Union or the European Economic Area (EEA), where the minimum age is 16 years old. Real Madrid waited for Odegaard to turn 16 to close his signing and it is a similar case for Vinicius, who was signed in April and will not be able to play at Real Madrid until June 30, 2019. Chelsea, meanwhile, has been sanctioned on different occasions, being the first club to which FIFA imposed punishment in 2009. Nantes has been another one of the teams that received sanctions.