Two months wait for Ronaldo's Juventus shirt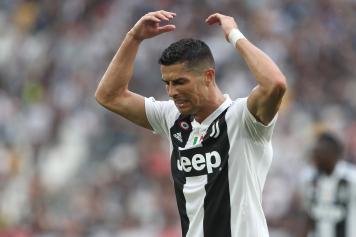 15 September at 16:30
CR7 boom at Juventus. Cristiano Ronaldo writes sales history for the Old Lady.
Too many orders, 2 months waiting. In sixty days the stores and online shops of Juventus have sold as many jerseys as the entire past season. The Bianconeri jacket is the most sought after in Italy and in Austria.
According to research published on Idealo Magazine, in August online sales of Juventus shirts in the European Union increased by 145.5% compared to the same month of 2017.
CR7 children's t-shirts have had an even greater increase compared to last summer with Real Madrid: + 245% (although here obviously comes the different weight of the champion who just arrived in a new team).
As for the estimates for the beginning of September, Juventus is the most sought-after online shirt in Italy. Curiously, it is also in first place in Austria. And it is 7th both in Spain and in Great Britain.
Juventus confirmed this trend, through another data. In the last two months, in the official stores of Turin and Rome and through the club's online channels, the number of black and white shirts that have been sold is equal to the total of shirts sold in 2017-18 season.