UCL draw: Man U, City, Spurs, Liverpool & Chelsea could face top Serie A clubs in group stage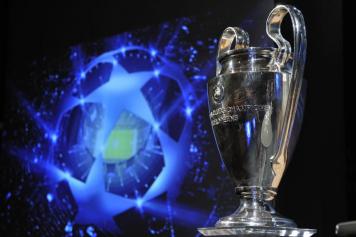 24 August at 13:40
Top Serie A and Premier League clubs could face each other in the Champions League group stages which will be drawn later tonight in Nyon.
Juventus, Napoli and Roma are the only representatives of Italian football in Europe's elite competition this season,
whilst the Premier League can rely on both Manchester cubs, Liverpool, Tottenham and Chelsea. The Blues will be in the tier one, the 'tier of Champions' which also includes Juventus, Real Madrid, Bayern Munich, Benfica, Monaco, Spartak Moscow and Shakhtar Donetsk.
Antonio Conte is then not going to reunite with his former team Juventus but the Blues could well face either Roma or Napoli who are included in the tier three.
Manchester United managed to qualify for the
Champions League group stage
thanks to their Europa League win last season, that's why there will be five Premier League clubs which will battle it out in the competition this season.
Check out our gallery to find out all the teams of this year's Champions League.