UCL Draw: Napoli and Roma to face Man City and Chelsea, Juve drawn with Barcelona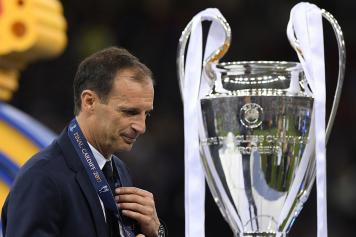 24 August at 19:05
No good news for Serie A clubs as they will have to face some tough clubs in the Champions League group stage this season.
Juventus, in fact, have been drawn with Barcelona, Olimpiacos and Sporting CP, whilst Napoli will have to travel to Manchester to face City. Feyenoord and Shakhtar Donetsk are the other clubs included in Napoli's group F.
Roma will face Chelsea and Atletico Madrid in one of the toughest group of the entire competition. Only Real Madrid's group with Tottenham, Borussia Dortmund and Apoel is as difficult as Roma's group stage.
Antonio Conte will make return in Italy after a three-year spell as Juventus manager, whilst Eusebio Di Francesco will face some tough clubs in his first experience in Champions League.
Juventus and Barcelona faced each other in last year's Champions League quarter finals.
On the Napoli front, it will be exciting to see Maurizio Sarri face Pep Guardiola. Both managers play some of the best football in Europe at the moment. Games at the San Paolo and at the Etihad Stadium will be thrilling.