UEFA Men's Player of the Year Award shortlist announced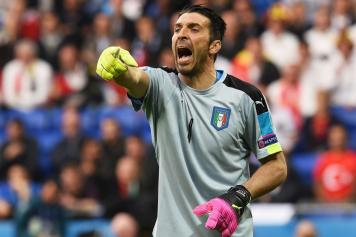 15 August at 18:40
UEFA have released their shortlist of UEFA Men's World Player of the Year via their
official website
, with Gianluigi Buffon (Italy, Juventus), Lionel Messi (Argentina, Barcelona) and Cristiano Ronaldo (Portugal, Real Madrid) as the three nominees.
The shortlist of three players was selected by a jury, which comprised of the 80 coaches of the clubs which participated in the group stage of the 2016/17 UEFA Champions League and UEFA Europa League.
As well as this, 55 sports journalists representing each of UEFA's member associations were selected by the European Sports Media (ESM) group.
The official statement from the website continued to say, "UEFA's Men's Player of the Year Award recognises the best players, irrespective of nationality, playing for a club within the territory of a UEFA member association during the past season. Players are judged on their performances in all competitions – domestic, continental and
international"
Jacque Talbot
Follow:
@Jac_talbot