UEFA president Ceferin: 'Champions League not ready for VAR, I still need convincing'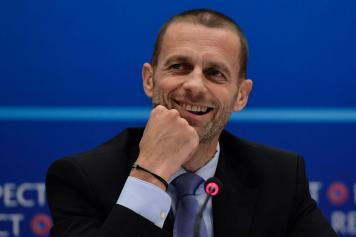 28 August at 13:30
UEFA president Aleksandr Ceferin today took questions from the press on two continuously discussed topics; PSG's financial fair play regulation breach and the reportedly consideration of introducing VAR to the UEFA Champions League. VAR was trialled at the summer's World Cup, with reports suggesting it will be introduced to the Champions League in the latter stages of this year's competition.
Speaking to Slovenian newspaper
Ekipa
, Ceferin said: "I do not know where it came from, but we have not talked about it, and I'm still not convinced of the VAR, there are unclear things ... who decides whether to see the VAR, the video referee or the main referee? Not even journalists: what things do the referees see and what not?
"Things are not clear, but we know that one day it will be necessary to use it, I told Roberto Rosetti: when we are ready, we have to choose technology, referees. Because we play all over Europe, it's not just a tournament, and we need regulation. Look at the World aides who did nothing, just waiting. One referee told me:
"When there was a situation on the edge, I put a finger to my ear and everyone left me alone. Look at the case of Serbia, to which they have not granted a very clear penalty against Switzerland and others for much less.""
For more news, views and features,
visit our homepage.