UEFA president says Milan's case proved Financial Fair Play works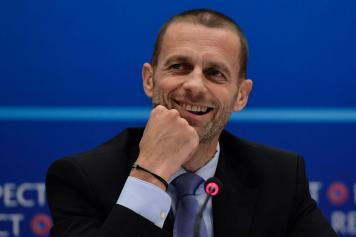 18 August at 19:00
AC Milan were handed a two year ban from the European competition. This event was overturned later by CAS and UEFA president Aleksander Ceferin claims that the initial punishment to the Serie A club shows that the Financial Fair Play works.
"The reason for the financial stability of European clubs," Aleksander Ceferin explained.
The rules helped many clubs to improve their financial stability, forcing them to spend more than they earned. The result was an improvement in the health of European football.
"Now it is time to take the next step, which is why we recently tightened up the rules, increasing the transparency of clubs by forcing them to publish their financial information, including payments to agents.
"There will be more transparency in transfers and I can assure every club will be judged on the same criteria. We'll also be ready to act with the aid of new financial indicators, which will allow us to more closely monitor the balance sheets.
"I am convinced this is another step in the right direction to guarantee financial stability to European football. The system is independent and I think everyone must appreciate the fact that Milan's case proved Financial Fair Play works."