Unay Emeri: Arsenal were left in decline after 22 years of Wenger, things have to change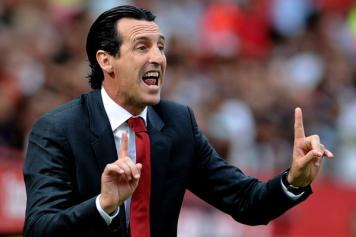 23 November at 11:15
Unay Emery, Arsenal manager, gives an interview to Marca. Emery says that his predecessor Arsene Wenger neglected the Arsenal defence, leaving the club "in decline" when he departed in May. Here are some of his sentences.

"Before Wenger came, Arsenal celebrated 1-0 and were based on defensive solidity -, Emery told Marca. -With Arsene, joy came from attacking, with players of good standing. And the perfect combination was the Invincibles [of 2003-04]".

"But over time, only technical quality and offensive freedom were taken care of, losing the defensive structure. What I want is to unite both essences and be more competitive. Arsenal was in decline. We had to stop it and start climbing."

"I want to make a team that knows how to play with spaces, to be able to counter-attack, or without space, look for how to generate it. We are trying to create an idea, a style, be competitive. We are coming from an Arsenal that did not win against the top six. Although this year we have not done it yet either, it was also difficult for us to win away from home and we have already improved there".

About Wenger: "I respect him a lot, but no matter how much info he gave me, I had to change things. I told the players: 'We are starting at zero'. Even now, four months later, I still say it: 'We are in the beginning!'".