Usmanov ready to up the stakes in his Arsenal takeover bid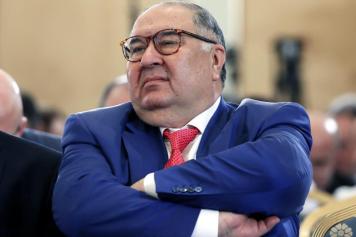 20 May at 12:45
After reports surfaced on Friday that billionaire Russian businessman Alisher Usmanov was ready to make a £1bn bid to takeover at Arsenal, comes news that having had his initial offer rejected by owner Stan Kroenke, he's ready to return for another assault.
Reports from Blomberg journalist Tariq Panja claim that Usmanov (who currently owns 30 per cent of The Gunners) who is believed to be worth £11.2bn from mining and investments is ready to table a staggering £2bn to oust the American at The Emirates.
Billionaire Usmanov Bids for Stan Kroenke's Stake in Arsenal, Willing to Value team at £2bn https://t.co/CSGclAfbSN via Yuliya Fedorinova

— tariq panja (@tariqpanja) May 19, 2017
A source at The Financial Times spoke about Usmanov's first offer, explaining that; "Two weeks ago, I thought something could realistically happen. Now I am not so sure." It's understood however, that Usmanov knew his first bid would be rejected and that he values the North London club at £1.6bn.
The 63-year-old is drumming up support from certain sections of the Arsenal supporters and a summer power struggle now looks inevitable. He is also a huge fan of coach Arsene Wenger and he recently stated that; ""I do not think that the coach alone is to be blamed for what is happening."

"Some continuity is needed. This includes the need to prepare a successor for Wenger, but in a very respectful way. I can suggest that Wenger himself can prepare a successor."