Van Bommel stays with Milan. Zeman for Inter?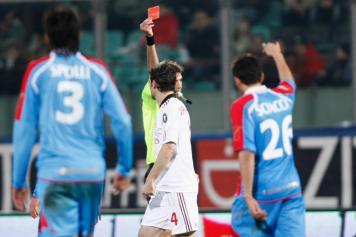 27 February at 17:58
Mark Van Bommel will stay with Milan one more season, agent Mino Raiola revealed. The Dutch midfielder has four months left in his contract but both the club and him wish to continue together.
"Our plan is to renew the contract shortly," Raiola told De Telegraaf.
"I saw Mark against Juventus and he is the best in that role. Only private reasons could make him change his mind about renewing his contract."
The 34-year-old midfielder has also been linked to a return to his homeland where PSV Eindhoven would welcome him with open arms.
Van Persie won't leave Arsenal: According to Gunners goalkeeper Wojciech Szczesny, Robin Van Persie will stay in London despite links to Milan, Barcelona and Real Madrid. "Personally, I believe he will stay with us," said the goalkeeper.
Zeman wants Inter
Zdenek Zeman coule be the next Inter manager. The Bohemian boss has been linked to the Nerazzurri and reaveled he would be keen to consider their offer.
The Pescara boss, who is known for his anti-Juventus spirit, would certainly jump at this opportunity.
"I don't think Inter will call me, but if they did we could talk about it," said Zeman.
"I did have a chance back in the days of their former President Pellegrini while I have never heard from Massimo Moratti.
"For now I am the Pescara boss and I want to continue the project I have with this club and city. But in the future you never know what could happen..."
Serafino Ingardia