VAR controversy in Juventus vs. Sampdoria: analyzing the situations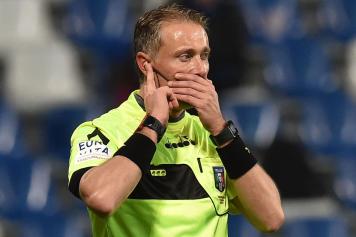 29 December at 15:40
VAR became the main talking point during (and after) Juventus' encounter with Sampdoria, as it was called into action three times, sparking some heated discussions on social media.
The first one was pretty straightforward, as Emre Can used his arm (in an extended manner) to clear the ball in the box. This resulted in a penalty for Sampdoria, which was converted by Quagliarella.
However, the second decision has been the basis of far more advanced discussions, as the majority seem to think that it wasn't a penalty for Juventus. Ferrari received the ball on his arm, which for the record was close to his body and not stretched, unlike Emre Can.
The referee, Valeri, initially pointed to the penalty spot, but was then forced to check the situation again via VAR. This confirms that VAR did indeed see Valeri's decision as a 'clear and obvious error', meaning that the decision should've been cancelled by the referee, though this wasn't the case. Had the decision been correct from the first place, then only a silent check would've been conducted.
The third decision didn't leave without some controversy either, as Saponara scored a fantastic equaliser. However, in the sequence leading up to the goal, the Italian was in an offside position, as the ball arrived from a tussle between Defrel and Alex Sandro. The latter clearly got the last touch of the ball, which normally would mean that Saponara was onside.
In this case, though, the referee decided to rule out the goal for offside, as Alex Sandro's touch wasn't intentional. Defrel's touch simply deflected off the Brazilian, who wasn't aware of the touch until after it had happened.