Ventura: 'No room in my Italy team for Berardi, El Shaarawy'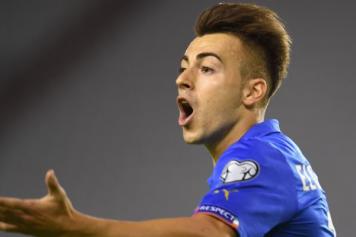 29 August at 18:13
Talk about a cold shower! It appears that Stephan El Shaarawy's chances of playing for Italy are at an all-time low if he doesn't move back to the middle.
"El Shaarawy has very few chances of being employed," new Coach Giampiero Ventura told the media in a press conference today, "simply because there isn't room for him at that position.
The CT's first squad - set to face Israel next week in Russia 2018 qualifiers - contains a high amount of centre forwards and midfielders/ wingbacks, indicating that Ventura may be tempted to use 3-5-2, the same formation he stuck to when he Coaches Torino.
"The same goes for Berardi," Ventura continued, "until we play this formation, wing forwards will struggle to find room. We have so many wingers with great potential, it would be a sin not to give them time".
@EdoDalmonte