Ventura on Balotelli, injuries, and 'catastrophe'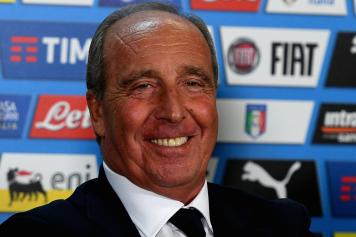 02 October at 17:00
The coach of Italy, Giampiero Ventura, spoke at a press conference in Coverciano on the first day of training camp for the final two matches of World Cup qualifications against Macedonia and Albania:
ON INJURIES IN THE MIDFIELD:
"There are things that are going on. Even De Rossi is out. Besides him we will have to do without [Lorenzo] Pellegrini and [Marco] Verratti too. Paris Saint Germain has not released him.
All three will be missing, which is very important, but who will play will hopefully prove to be an extra resource for our national team."
ON BALOTELLI:
We did a favor in Torino and did not bring him to Coverciano. The club [Nice] asked that asked us for a favor. It is not important that he did not come.
Once we qualify we can do some experiments but for the moment it is not possible, we need certainties."
ON MISSING OUT ON THE WORLD CUP:
"I'd say it would be a catastrophe."
Matthew Klimberg