Verratti: 'Future? Maybe Psg will sell me...'. Here is what Zidane had to say...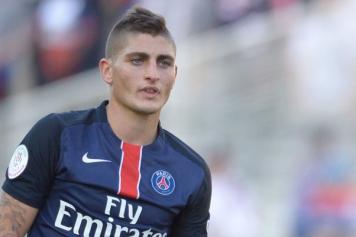 14 February at 23:50
Real Madrid beat PSG tonight in the UEFA Champions league by a 3-1 score line. Here is what Marco Verratti had to say to
Premium Sport
after the game:
" In the first half we scored when we didn't really deserve to get a goal but we were then much better in the second half. Real Madrid's second goal came during our best moment of the game. Real Madrid are a very good team who have a ton of experience. They make you pay for every little mistake. We played a pretty good game which isn't easy to do in Madrid. There is still one more game to go and I am sure we can score some goals in Paris. Neymar has already won a UCL title with Barcelona so he has the experience. He played well, he was only missing a goal on the night. Barcelona? I don't know, I am happy here in Paris. I believe in this project and I hope to stay here long.
Maybe PSG will sell me but let's see
. Mancini? He is a solid coach who knows everyone. He would be good for the national team".
Zidane then added to
Premium Sport
: " It was a team win. The players played a solid game and we are happy with the result. Ronaldo? There is nothing to say, he is always present in games like this. UCL? We have to focus on one game at the time. PSG? They were pretty solid on the night...".