Vialli reveals which player he was about to sign when he was in charge of Chelsea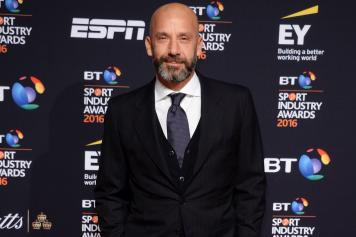 12 March at 09:20
Former Juventus striker Gianluca Vialli talked to
Sky Sport on Sunday night to analyze the title race in Italy.
The former Italy ace was asked his thoughts on the performance of Paulo Dybala. "I think he played a great game", Vialli said.
"He scored a brace and played well but I don't understand why he doesn
't do what other big players do when the play in a 4-3-3 system."
"I wonder why he doesn't defend much and why he doesn't play on the wings trying to looking for some more spaces up front.
He will be required to play on the wings if he'll join top clubs like Barcelona or Real Madrid in the future."
Interim Italy boss Gigi Di Biagio was a host of the program
Il Club
on
Sky Sport
and Vialli revealed he was about to sign the Italian when he was in charge of Chelsea. "Di Biagio to Chelsea was a
done deal when I was in charge of the Blues
", Vialli said.
"We had an agreement, the deal was done but it collapsed in the end."