What does the future hold for Viviano?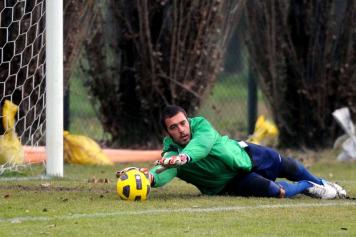 11 October at 15:30
In six months the football life of Viviano has changed completely. From number one Bologna goal keeper and alternative to Buffon in the national team, to number one injured, who still does not know where he will play in January.And to think that in June,his future was already decided: Bologna would have to redeem him and then sell him to Rome.But the manager Rossoblù Pedrelli filled in the form incorrectly and Viviano went to Inter.

The Nerazzurri found themselves with an unexpected and uncomfortable player.Viviano had no intention of being second to JulioCesar. Therefore they took the decision to insert him into a market negotiation, which is happening, despite the serious knee injury, with Genoa, first for Palacio, then for the Slovak Kucka. An exchange of ownership in January, when the market reopens,bringing the former Sparta Prague player to Inter, and Vivian in rossoblu.

The deal seems done, but there may yet be another twist to the plot. Moratti,in fact, could decide to pay for Kucka in cash(about12 million) and keep Viviano at Inter. Julio Cesar does not give the guarantees anymore and in the last year has suffered a few injuries too.