Wales Coach: Gareth Bale should avoid the Premier League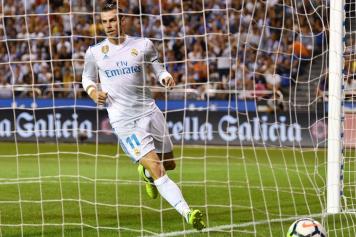 13 November at 19:15
Chris Coleman believes that Gareth Bale should be playing for Real Madrid, and shouldn't return to the Premier League because of its physicality.
Bale missed Wales' key qualifier with Ireland earlier in the Autumn, one in which the British side was eliminated by Martin O'Neill's men.
"I'd like to see Gareth wherever he's going to be happy. If I'm going to be the Welsh manager for two more years, or four more years, I'd like to see him stay at Real Madrid," he said in a recent interview.
Bale has had a lot of problems even taking to the pitch, only starting 21 Liga game between this and last season. Only four of those were this season.
"Okay, he's picked up a lot of injuries but generally the Premier League is much tougher than La Liga in terms of the physicality," Coleman says. "It's very tough the Premier League. When he's happy he plays good football. When he comes to us and he's happy and we see an amazing player."
Bale's lack of playing time affected his form, too, being booed by fans at the Bernabeu after a Champions League game against APOEL Nicosia.
"If he's happy in Madrid fine. If not he should go and play somewhere where he is happy."