Wanda Nara reacts to Icardi cheating rumours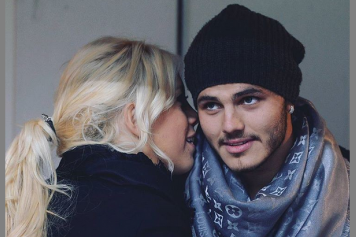 24 February at 17:30
Mauro Icardi's agent and wife Wanda Nara took to social media to react to cheating rumours circulating about his relationship with the Inter striker.
Over the last few days, several media have been talking about an affaire between Wanda Nara and Icardi's team-mate Marcelo Brozovic.
A Whatsapp voice message circulating on the web provided the news a few days ago and Wanda Nara has decided to speak out after that that video message had begun viral on the web.
"There are many fake news and lies that have been said lately. I usually never reply but I have to do it this time because what has been said is just too heavy."
"I am a mum and I live for my five children, I am always with them. Then I am a wife, the wife of Mauro. After all the lies that have been said, I had to protect my family and I. My lawyer is now coping with it. You need to know that you will pay the consequences for the false accusation against me or my family. I live a normal life, I work and I take care of my children so think for yourself rather than write nonsense stories about my life."
"Thanks, Wanda Icardi"