Wanda Nara's sister reveals 'Icardi's desire'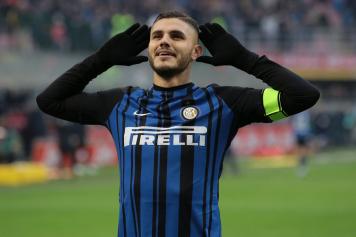 11 May at 15:30
The sister of the wife-agent of Mauro Icardi- Zaira Nara, has revealed one desire that the Argentine World Cup hopeful currently has.
The 25-year-old Icardi has emerged as one of the world's best strikers over the last few during his stay at the San Siro. This season, he is currently the Serie A's second highest goalscorer behind Ciro Immobile, having found the back of the net 28 times in 32 appearances for the nerazzurri.
In an interview that she gave to
TeLeFe
, Zaira Nara revealed one of the desires of his brother-in-law Icardi, who is hopeful of a World Cup call-up, but it is unlikely to come with the tournament a month away. She said: "They would love to go to Africa with my husband Jakob von Plessen, Mauro really wants to do this tour."
"So if he does not go to the Russia World Cup, consolation will allow this tour of the continent with the brother-in-law, I will forgive myself because my husband is taken away, but all is well to give Mauro this desire."
Kaustubh Pandey(@Kaus_Pandey17)