Watch: Dani Alves hugs crying Neymar after Barcelona's Champions League exit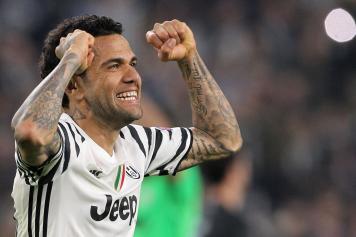 20 April at 13:52
Juventus eliminated Barcelona from the quarter finals of the Champions League winning for
3-0 on aggregate.
The Serie A table leaders
managed to held Barcelona to 0-0 draw
at the Nou Camp yesterday night with former Barcelona star Dani Alves who made return to his old stadium after leaving it last summer. The Brazilian spent eight years in Barcelona before joining Juventus as a free agent last summer.
​Dani Alves was
one of the best players on the pitch yesterday night as he perfectly marked his compatriot Neymar
who did not have any clear cut chance. Neymar broke out in tears after the final whistle yesterday night with Dani Alves who rushed to hug him before joining his new teammates to celebrate the qualification for the Champions League semi-finals.