Watch: Dybala scores great goal in training; provokes Perin on Twitter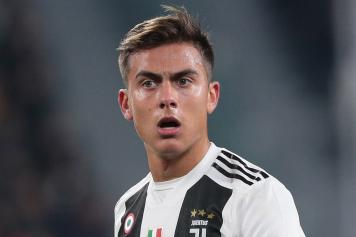 10 January at 21:40
During today's training at Continassa, Dybala showed off his great left foot, as he scored a stunner against Mattia Perin in goal.
Once the Argentinian launched the shot, Perin screamed 'out'. However, the ball hit the post and went in, and Dybala made sure to make the most out of the goalkeeper's comments. In fact, citing the video on Twitter, he said: 'Out you said???'.

Fuori hai detto @MattiaPerin ??? https://t.co/hMgSd7OOKj

— Paulo Dybala (@PauDybala_JR) January 10, 2019
Perin, on the other hand, had perhaps prepared for the comment, and was well ready with his answer: 'You didn't publish all the saves I made? Of course not, the video would be too long'.

Tutte quelle che ti ho parato non le pubblichi? Certo che no, sarebbe troppo lungo il video ...

— Mattia Perin (@MattiaPerin) January 10, 2019