Watch: Former Juve man, Chelsea striker sends message to AC Milan's Cutrone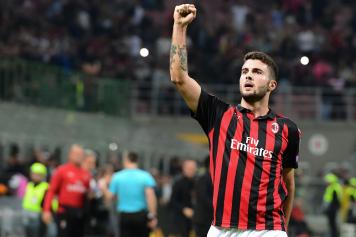 30 November at 21:00
Previously, AC Milan youngster Patrick Cutrone has revealed that Alvaro Morata is his idol. Therefore, when being interview by DAZN, the media station had prepared a little surprise for him.
As shown in the video below, Morata sent a video message to Cutrone, revealing that it makes him happy when the Milan striker scores.
"Hello Cutro, how are you? Every time you score, I celebrate if I had scored myself. You will become one of the best strikers in the world and I send you a big hug, while I also want to thank you for the nice words you have said about me," said Morata.
Cutrone was notably affected by the message, saying that: "It's an honour to receive these words from my idol of all time".
Patrick Cutrone... e il messaggio del suo idolo @AlvaroMorata!
Che cosa gli avrà detto? @acmilan pic.twitter.com/YdR633EtVi

— DAZN Italia (@DAZN_IT) 30 november 2018