Watch: Piqué breaks into tears after violent clashes in Barcelona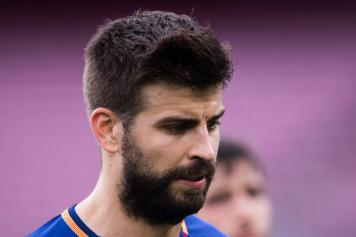 02 October at 11:55
Barcelona star
Gerard Piqué
broke into tears in front of media at the end of Barcelona-Las Palmas yesterday. The
blaugrana
were 'forced' to play the La Liga game despite violent clashes between police and residents over the vote for Catalonia's independency.
Barcelona decided to play the game behind closed doors but their star Gerard Pique did not agree to play the game and showed his disappointment in front of media at the end of the game.
"It was a really difficult game to play," Pique told reporters. "It was my worst experience as a professional. We all gave our opinions [in the dressing room], there were pros and cons for playing, but in the end, we decided to play. I understand that there are supporters who do not understand that decision."