Watch: PSG's Neymar breaks into tears during Brazil press conference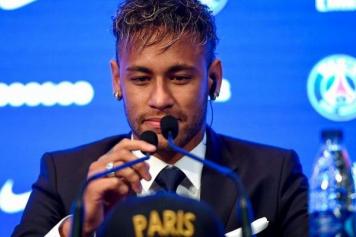 11 November at 17:30
After having beaten Japan in a friendly Brazil coach Tite was joined by Neymar at the official post match press conference to answer questions. Towards the end of the press conference Tite decided to make a statement in defence of Neymar whose character has been heavily criticized since making the transfer to PSG from Barcelona this past summer.
"People always said I had problems with Neymar. We are sick of hearing that. I can say he has personality and character. We are not perfect, we are human beings. Sometimes we react in the wrong way. I did that in my career but we have to be careful when we talk about people's character and nature" Tite stated.
This moved the Brazilian superstar so much that he broke down in tears before leaving the press conference. See the exchange below.
Nima Tavallaey Roodsari (@NimaTavRood)