Watch: Roma fans revolt against Pallotta yet again in support of De Rossi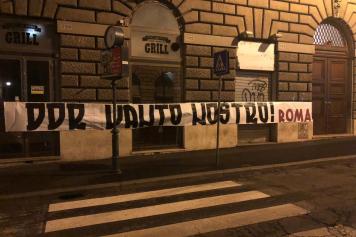 15 May at 11:15
The rage of Roma fans does not stop after the official communication of the club not to renew the contract of team captain Daniele De Rossi and the press conference held yesterday by the midfielder.

The club and in particular owner James Pallotta ended up in the crosshair once again when last night banners appeared in various parts of the city with messages of support for De Rossi and against the Giallorossi club.

One of these said: "Children of Rome, captains and idols, here is the respect and love that this club can never have!". All dedicated to the midfielder who leaves the club from the capital after 18 years and over 600 appearances for the team. Not far from the player's home, there was a banner "DDR is our pride".