Watford captain reveals contoversail Mazzarri decision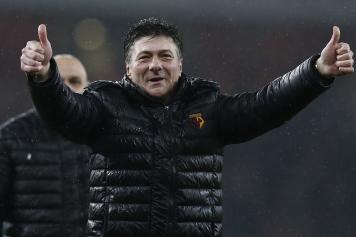 13 September at 12:10
Troy Deeney has accused former Inter boss Walter Mazzarri of "going behind his back" in attempting to get Watford to sell him.
This was the 2016-2017 season, when the Italian was sacked late in the campaign as Watford narrowly avoided relegation.
Deeney, a bit of a club icon and the captain, no less, told BBC Radio 5 Live that he didn't like the fact that the Italian was constantly tinkering.
"I didn't get on with him from the start.
"I tried to be respectful as I always am but then there were times when I was scoring, the team was winning and the next game I was on the bench.
"I asked if I'd done something wrong and it was 'no, you've been great'. I asked for an answer and it never happened.
"He tried to sell me in the January which I didn't like so I asked if I was available to be sold and was told 'no we need you, you're the captain, you're everything' - and the next thing you know he is still trying to sell me behind my back.
"As captain it became really difficult to relay the message you know you should to players who are not in the team, keeping them focused when I probably wasn't fully focused."