Watford players: I'm being treated like an animal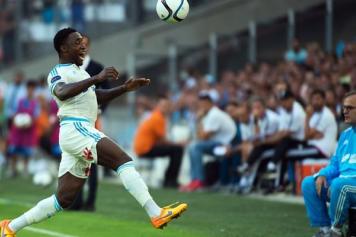 24 September at 16:20
Brice Dja Djedje has accused Watford of treating him "like an animal" in a recent L'Equipe interview.
The former Marseille player has gone from playing a key role in Ligue 1 football to not being registered to the Hornet's Premier League squad… for the second season in a row!
The 26-year-old even claims that Watford have never explained any of this to him.
The Ivorian international cost Watford
€
3.6 million in the summer of 2016, but has not played a single minute in the Premier League.
He apparently discovered that he wasn't in the squad after returning from international break recently… only to be told by his father, who had read the news in the papers!
Let's take a look at the choice quotes:
"But there is one real problem in all of this, and that is that I learned it in the media. It is unbelievable. There are certain boundaries… It gets to a point where you can not keep quiet anymore. I am being treated like an animal!" Dja Djedje said.
Asked whether any of this was ever justified to him, the provider of seven Ligue 1 assists in two seasons at OM said
: "Not at all. It was the same during the first year. Before signing me, they knew that I had injured my foot with the national team. But Walter Mazzarri, last season's coach, really wanted me to sign for Watford. He told me about how he wanted the team to play, and how he planned to use me."