Welcome back to Trigoria: Sassuolo and Roma close to final agreement for coach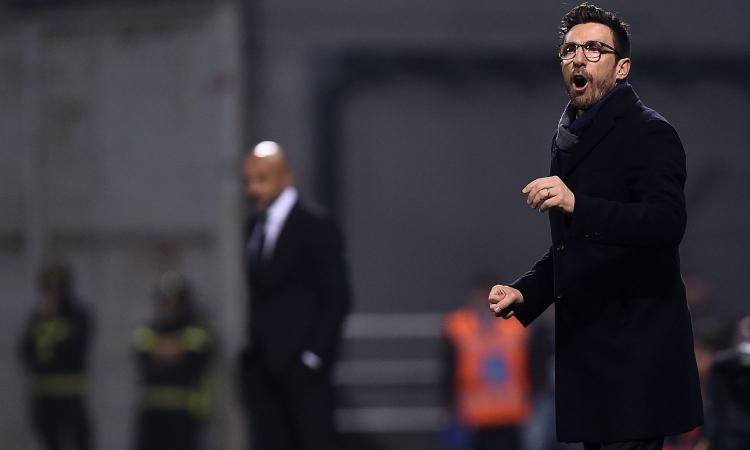 2017-12-06 - 22:55
After so many days of contacts, meetings and discussions, the negotiation between Roma and Sassuolo for Eusebio Di Francesco has come to its final stage. The two clubs have found the agreement on the 3 million EUR buyout clause inserted in the contract of the coach with the Neroverde. President Pallotta's club will not pay this figure, but will grant a discount on the transfer of Federico Ricci, a capture by the Emiliani club last summer as well as some other young players.
TRIGORIA VISIT - Tomorrow Di Francesco will have his first day of his third Roman adventure. As Sky Sports reports, in fact, pending the official announcement, the technician will visit Trigoria, to resume contact with those environments he has previously known as a footballer and then team manager.
CONFIRMATION - To confirm how the deal has already been done, John Carnevali, CEO and general manager of Sassuolo has also added. "Shortly we will be Rome, we can say it," his words bringing to an end with their admirable tactician. "We met with the Giallorossi leadership and it's pretty much a matter of a few days to define everything. We did not have any doubts, given our excellent relationship with Roma." In only a matter of hours and Roma will have a new coach. Spalletti's time ends, and Di Francesco's begins.