Wenger admits one major mistake in handling Alexis Sanchez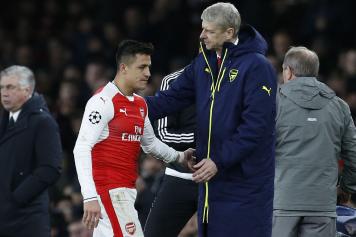 10 February at 13:15
Arsene Wenger has admitted Arsenal should have sold Alexis Sanchez last summer, even without the self-imposed requirement of finding a replacement.
And Wenger said the uncertainty over Sanchez and Mesut Ozil's futures with the club cast a cloud over the first club of the season, leading the manager to rethink his transfer strategy in the summer.
"We have not the defensive stability since the start of the season that you need to have to be completely efficient at our level," Wenger told BT Sport in an interview released to English newspapers.
"And as well there was a lot of uncertainty around the team with the Sanchez case, the Ozil case. For the whole season that was a really difficult case.
"In hindsight maybe despite the fact we couldn't have brought somebody in we should have cut that earlier. Sanchez, for him it was very difficult because as soon as he had game that was average he was questioned about his commitment and that is not his case.
"I never questioned his commitment but it was a difficult situation."