Wenger hints that Alexis can leave, but on one condition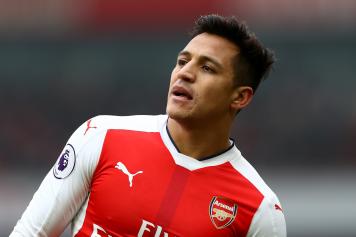 12 January at 13:30
Arsene Wenger has made it clear that he is ready to let Alexis Sanchez leave in January, but only on certain conditions.
The Chilean star has long been linked to a departure, and has a deal that expires in the summer, which would allow him to leave Arsenal on a free.
He has been linked to Manchester City, but it has recently emerged that rivals Man United also wanted to sign the 29-year-old.
Asked by a journalist if
"Sanchez [will] stay if Arsenal can't find a replacement", Wenger replied "You summed it up very well."
The Frenchman was speaking at a press conference ahead of this weekend's clash with Bournemouth.
"Do we find exactly the same player? Certainly not. But there are always ways to find the balance.
"He is an exceptional player and if that happens, we must find a different balance in the team.
I cannot tell you what I don't know. I like to be a bit vague and use my experience to not talk about things I cannot back up."