Wenger: I don't want a long-term project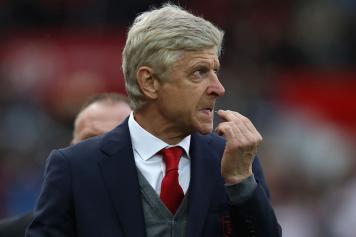 14 May at 15:45
Arsene Wenger claims that he won't be working next season, and that he doesn't intend to Coach for many years to come.
The French Coach was speaking to RMC radio after managing Arsenal in his last game, a 1-0 win over Huddersfield.
Wenger has been linked to former club Monaco, while PSG want him to take over as sporting director.
"[I would take] a project that is solid, which makes sense, which has the means to fulfil its ambitions too, because, well ... at my age, I can't work over 20 years," the Alsace native said.
"So a project that is achievable in the short term, but which makes sense long-term."
The 22-year Arsenal Coach confirmed that he needed to rest before taking on a new responsibility, anyway:
"I think I'm not ready for that at the moment. That would be very difficult. I think on that day, I would stay at home," he said. "Yes, I had offers. But at the moment I did not even speak to anybody. I had many offers but I come out of such a long process. You can't come out and the next morning say I go somewhere else. It's impossible."