What can we expect from AC Milan this summer?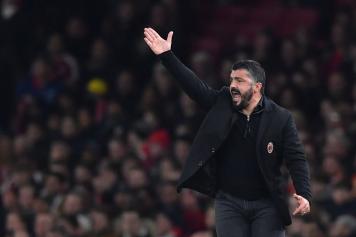 17 April at 16:05
Imagine being told a year ago that Gattuso would be managing Bonucci at Milan, and that despite spending over 200 million in summer transfers, the rossoneri would be on the outside looking for a Champions League spot. While conventional wisdom seems to be less and less conventional in every field these days, there certainly has been no shortage of intriguing story lines at Milanello since Silvio Berlusconi finally completed the sale of his beloved club, but in many ways a lot of the same questions are looming over the club a year later.

​Will Donnarumma stay at the club? How much can Mirabelli realistically spend this summer? Does the new ownership group have the resources to make the club great again? These are all certainly important questions, but the most important one is how will Milan finally bridge the gap with the top teams in Serie A and become a consistent participant in the Champions League.

​While there will be some more clarity on Milan's budget for the summer transfer window after they reach a deal with UEFA on a settlement agreement, in recent weeks Fassone, Mirabelli and Gattuso have all stated that there won't be major changes in the summer, but how much you believe in this being a recipe for success depends on if you have seen enough encouraging sign under Gattuso despite the struggles to get good results against top teams.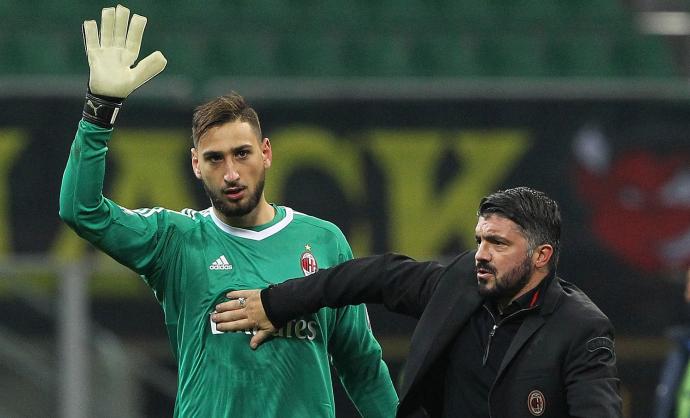 As this current campaign ends, Milan's management as well as their fans, are probably wondering which of the current players are good enough to be starters next season. When I asked my Twitter followers the likes of Donnarumma, Romagnoli, Bonucci, Suso, Calhanoglu and Kessie' were consensus picks while Cutrone, Biglia and Bonaventura were mainly seen as backups (many mentioned Conti as someone with potential to be good enough to start, and a few are willing to give Rodriguez another chance next season as a starter).

​While it's debatable how many of the players from Milan's current squad are good enough to start for the teams' currently ahead of the rossoneri in the standings, what is fairly obvious, is that to surpass those squads next season, Milan will have to bridge the talent gap with the likes of Inter, Lazio, Roma for starters and eventually Napoli and Juventus.

There's a pretty obvious place to start: going into last summer, all of the teams that had finished ahead of Milan had a striker who had scored at least twenty goals the previous season (and to make matters worse for Mirabelli and company not one of them was sold). To try to bridge the gap, Milan flirted with the idea of signing one out of Aubameyang, Morata and Belotti but ended up bringing in "Mister Functionality" Nikola Kalinic to pair with Mendes uber prospect Andre Silva.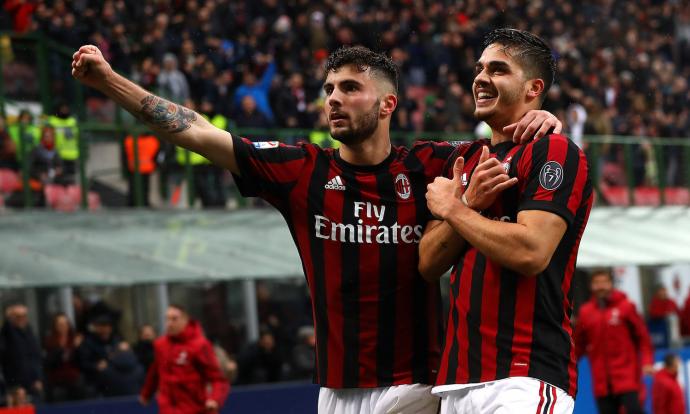 The results have been rather disappointing, and as I write this Milan have only scored 43 goals- 7 less than both Roma and Inter, and a whopping 32 less than Lazio. Milan has to hope Cutrone and/or Andre Silva (a player they decided to hold onto despite some rich offers from England and China in January) can reach the next level) make a leap to the next level, or hope to attract an establish striker without participating in the Champions League.

​While Manchester United showed that clubs can sign huge names without participating in the Champions League (and to a lesser extent Mirabelli did as well last year with Bonucci), there is no doubt on the financial might of the Red Devils. You can certainly point to the fact Milan spent a lot last summer, but the stated plan was to make up for some of those expenditures with the revenues from the Champions League for the 2018/19 season, which will now likely have to be made up elsewhere once the settlement agreement with UEFA is set.

How ambitious Milan can be in the summer can probably be answered by looking at Pepe Reina's situation. The Napoli keeper's contract expires at the end of the season, and he already took a medical to join the rossoneri after playing at San Siro against Inter a few weeks ago- but now the question is simple- is Reina coming to be Donnarumma's backup like he was at Bayern for Neuer a few years ago, or is he coming to be Gigio's replacement?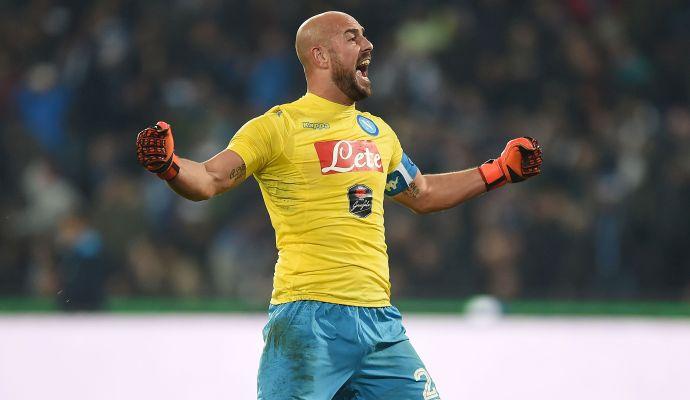 While executive director Fassone has been more positive in recent weeks regarding his young keeper and Milan's financial situation, he had previously stated that should Milan fail to qualify for the Champions League, he would have to sell at least one big name to balance the budget. So how the Donnarumma/Reina situation plays out will go a long way towards bringing clarity to what Milan's ambition can be:

If Donnarumma stays, Milan will have a very expensive trio of keepers (Gigio's brother earns more than the average third stringer) certainly a very good sign, if Milan sells Donnarumma and can reinvest in a big name striker, the team could be better off with Plizzari waiting in the wings as he learns for Reina, the final scenario is the most depressing- Milan sells Donnarumma but has to use the proceeds to balance the budget and/or help pay off the loan with Elliott.

A full year after Berlusconi sold the club, we are seeing some encouraging signs from the squad on the pitch, but there's still so much uncertainty on the new ownership situation that every link to a player or even Gattuso's recent extension is seen with skepticism. While it's out of the question that a brand as strong as Milan will go bankrupt, there's still some doubt on when the rossoneri will be able to bridge the gap with the other top Serie A teams.

@DavidAmoyal

Check out AC Milan's top scorers in Serie A this season by clicking in our gallery