What does the Perin signing say about Juventus?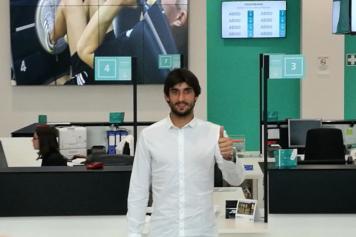 12 June at 17:25
While Italian football is known for surprises, drama and controversies, the goal keeper position at Juventus has been a beacon of certainty during the new millennium. As a matter of fact, Gianluigi Buffon has been the bianconeri's only keeper for many reading this article- but his departure from Turin, has created a domino effect with wide ranging implications for numerous clubs.

At a time that Napoli lost their starting keeper and Roma is considering potential replacements for Alisson, not to mention Milan pondering the possibility of making a massive plusvalenza on Gigi Donnarumma, it's quite odd to see Mattia Perin choosing to go to Juventus where he's far from guaranteed consistent playing time, especially for a price that seems to be considerably below the market value for a keeper just entering his prime and who is in the mix to be the Azzurri's next starter.

But a closer look to the way Juventus has approached the backup keeper position in recent year shows that the Perin signing makes more sense than originally meets the eye. The caliber of the keepers brought in to be Buffon's understudy, and eventually his replacements, are also an illustration of Juventus' growth in the past 8 years.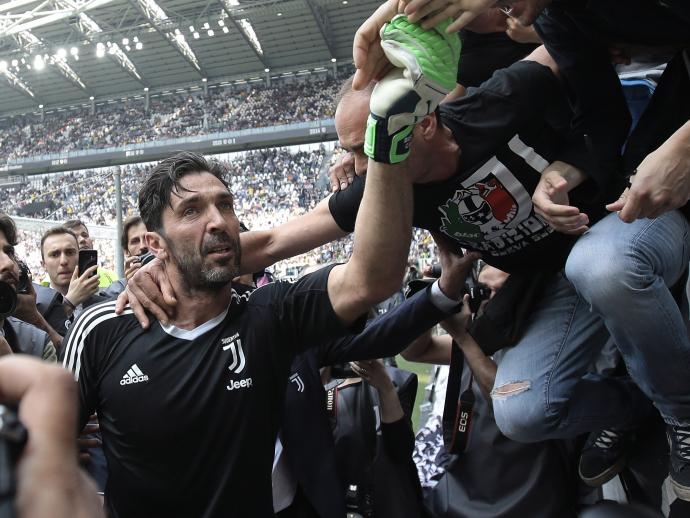 Let me take you back to the summer of 2010, Marotta and Paratici had just been appointed to be in charge of Juventus' transfers. The two had worked together at Sampdoria, and decided to bring with them Marco Storari as an insurance policy on Gigi Buffon. Back then there were serious concerns on Buffon's back holding up, and Storari was seen as good enough to be the starter if necessary.

Because of Storari's own advanced age, after Buffon more than answered the concerns over his health, Juventus started looking for a long term replacement for their legendary keeper. They saw a great opportunity when Neto's contract with Fiorentina was set to expire- they could not only add an establish starter in Serie A (and at the time the backup on Brazil's national team), but also stick it to a bitter rival while taking away Neto as an option for Napoli.

​While Neto stated that he learned a lot at Juventus, Buffon kept performing at such a high level that he decided he wasn't going to stick around to see if he could eventually replace him. In July of last year Neto was sold to Valencia, but the fact that Juventus replaced him with the more expensive Wojciech Szczesny is also probably a sign they let Neto know he wasn't going to get first crack at permanently replacing Buffon anyway.


#Perin è arrivato al J Medical, iniziano le visite #Juve #Juventus #CMdiretta pic.twitter.com/82aMQN5VxZ

— calciomercato.com (@cmdotcom) June 8, 2018
Prior to Szczesny's completing his second year at Roma, the idea that he would be tapped to replace a legend like Buffon at Juventus would have been as improbable as Kim Kardashian visiting the
Oval Office (okay maybe a bad example). But during the 2016/17 season, Szczesny showed so much improvement that he was considered by many to be the best keeper of the year
in Italy alongside Gigi Donnaruma.
​Juventus believed so much in Szczesny that they were willing to pay a significant transfer fee to Arsenal to acquire him despite him having only year left on his deal, with Woj receiving an annual salary of around
4 million euro after taxes- considerably more than a backup (or even what they just offered Perin).
In his 21 matches last season, Szczesny performed so well that almost all Juventini were no longer dreaming of Donnarumma arriving to replace Buffon, as a matter of fact many expected Marotta and Paratici to target a veteran like Mirante or Consigli to be a more natural backup to Szczesny this summer.
​Instead Juventus surprised many by acting quickly to secure Mattia Perin's signature, a keeper who is just entering his prime and who would have better opportunities to start elsewhere.
Napoli has an obvious vacancy at the keeper position after Pepe Reina signed with Milan, and Perin became an even more logical fit for the partenopei once Sarri,
a manager known for emphasizing ball distribution at the keeper position, was replaced by Ancelotti. Roma had already tapped Perin as the ideal replacement for Alisson, but Juventus pulled the rug from under their feet.
​Keeping Perin away from the two teams that finished right behind them in the standings is one of the underrated story lines in this transfer moves but there are two others, which are probably more interesting .
For one many have pointed to the very reasonable fee Juventus spent to acquire a keeper of Perin's caliber- 12 million plus 3 million in bonuses sounds almost too good to be true
when you consider his age and fact there was competition for him.
#Perin leaves the J Medical after his medical with #Juve
via @LoreBetto pic.twitter.com/wyodp5BfI1

— CalcioMercato (En) (@CmdotCom_En) June 8, 2018
​But anyone who is familiar with how Juventus and especially Genoa handle the transfer market shouldn't be surprised when the clubs complete more deals before the summer ends.
Juventus has invested in numerous young players in recent years, most of which are seen as assets to turn into profits and or to offer in deals for players like Perin,
and Genoa often makes deals with the bigger clubs in Italy- but from an accounting stand point, it's much more advantageous to complete each deal individually as opposed to say Perin for 10 million plus Mandragora and another minor player.
​But the far more interesting angle is fact Juventus decided to bring in serious competition for Szczesny. If you remember
Buffon's final press conference as a Juventus player, he stated that while he wanted to continue playing, he had conversations with president Andrea Agnelli
in which they discussed the importance of Szczesny not having such a big shadow cast over him- any time he made a mistake, fans would have demanded Buffon play.
Well instead of having a temporary shadow for another year or two, Szczesny now has legitimate competition for the foreseeable future. If we go strictly by salaries, it would seem like the
Polish keeper will get first crack since he earns considerably more than Pern, but having such an accomplished (and Italian) backup
will ensure we have drama and uncertainty at the Juventus goalkeeper position for the first time in the millennium.
@DavidAmoyal