When the postponed derby of Milan will be played?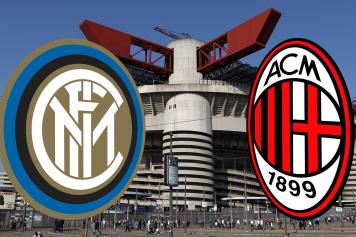 05 March at 09:40
Yesterday's Serie A games were postponed due to the sudden death of Fiorentina captain
Davide Astori.
The choice of FIGC, of course, was 100% right and in the next few hour chiefs of the Italian football federation will be discussing about when the postponed games will be played.
It is impossible to add one more fixture to the already planned fixture list. That would mean the campaign would end on the 27th of May
and FIFA has imposed that every national tournament should finish by the 20
th
of the same month.
It is still not clear when the derby of Milan could be played because the
rossoneri
are still in race in the Europa League and are the finalists of the Coppa Italia. Five of yesterday's games will be played on the 14
th
of March:
Genoa-Cagliari, Benevento-Verona, Chievo-Sassuolo, Udinese-Fiorentina and Torino-Crotone
. This last game could be anticipated of one day because on the same day Juventus will face Atalanta at the Allianz Stadium.
Atalanta-Sampdoria will be played at the beginning of April because of Atalanta's away clash against Juventus.