Where will Bakayoko fit in at AC Milan?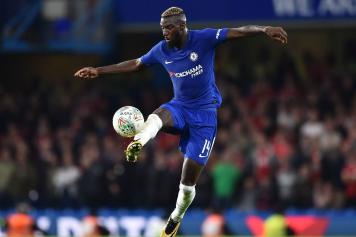 08 August at 15:00
As AC Milan are closing in on Chelsea's Tiémoué Bakayoko, where will the French midfielder fit in at the Rossoneri?
Many reports suggest that Bakayoko would act as the backup to Kessie in the three-man midfield, as the latter played 54 games for Milan last season. In a way, these reports make sense, as Kessie and Bakayoko are somewhat similar in characteristics, even though Bakatoko is a bit more defensive.
However, even though he's been on the bench at Chelsea for most of the time, would he really accept to go through the same at AC Milan? For me, the answer is obvious; Bakayoko is looking for playing time.
Therefore, there are a lot of questions marks, as many are wondering how he would fit in at AC Milan. La Gazzetta Dello Sport believes that Gattuso could switch formations, using 4-2-3-1 instead of 4-3-3. The former formation allowed Bakayoko to thrive for Monaco and could do the same for Milan.
With that said, it seems unlikely that Gattuso would change his style, given all the success with the 4-3-3, and namely the partnership between Suso and Kessie down the right-hand flank. An option could then be playing Bakayoko on the left side of the midfield, although Bonaventura plays an important role for the Rossoneri on that position.
Furthermore, having more or less flopped at Chelsea, not many Milan fans are keen on signing him unless he's brought in as a backup for Kessie, adding depth to the squad. Being a starter, though, is not something Milanisti seem fond of at the moment, although things could rapidly change, should he perform well.
The transfer formula, however, is very appealing; loan with an option to buy. This allows Milan to work around the FFP rules, while bringing in an important player to a squad that cries for depth.
In conclusion, Milan fans are more than happy to welcome the French midfielder, as the keyword for Leonardo and Maldini (while conducting transfers) should be 'depth'.