Which Calcio stars will Chelsea chase in January?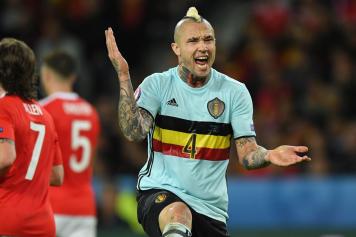 01 December at 16:42
Antonio Conte's Italian connection has contributed to the Chelsea cause, without a doubt.
Beyond being linked to the likes of Alessio Romagnoli, Stef De Vrij and Kalidou Koulibaly, his Blues ended up signing Marcos Alonso, a true star for the current Premier League table-toppers.
Who else are the Blues going to chase in the coming weeks?
Three main names have emerged in recent weeks: firstly, that of Radja Nainggolan. Angry at his deal not being renewed by Roma and probably frustrated at the club's lack of success, the Belgian international was already the subject of some strong summer lobbying from his Belgian team-mates, namely Thibault Courtois and Eden Hazard.
The second name is one we know very well: that of Kalidou Koulibaly, who has become a star in Naples over the last two seasons. Often linked to the Blues this summer, the Franco-Senegalese star was fined by Napoli when he let it be known that he wouldn't be there long.
The third name is the most recent to be connected to the Blues: Luis Muriel of Sampdoria, another player Conte has long admired. The only problem is that the Colombian international doesn't quite want to leave Italy yet, something our own Lorenzo Montaldo specified two days ago.