While you were sleeping: Costa Rica punched their ticket to Russia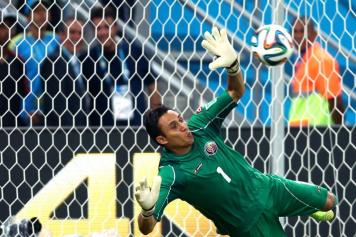 08 October at 10:45
2014 World Cup quarterfinalists Costa Rica punched their ticket to Russia 2018 in thrilling fashion last night. Down 0-1 at home to Honduras, in the 96th minute, defender Kendall Waston drilled home a header to send 35,000+ Costa Ricans into a frenzy.
What a goal by Kendall Waston to push the Ticos into the World Cup! #WhitecapsFC pic.twitter.com/WvhQM0h4Bg

— CFN (@canadafootynews) October 8, 2017
Honduras, who were on the verge of securing at least a playoff position, were sent home, reeling as if the 1-1 draw was a defeat. Videos of Hondurans reacting to the goal surfaced online immediately. The anguish of Honduran fans having their first World Cup since 2010 slip from the jaws of victory was nearly as compelling as video of the goal.
Rodney Wallace sent a cross into the Honduran box that Waston timed perfectly and put it right into the net. With the victory, Costa Rica assures themselves, at worst, a second place spot in the CONCACAF group. The region gets three automatic bids, with the fourth team going to a playoff.
Así vivieron los periodistas del Diario Diez de Honduras el empate ante Costa Rica por las eliminatorias. pic.twitter.com/gm9sFoJl2d

— Alfredo Flores (@AlfredoFM77) October 8, 2017
Matthew Klimberg