Who is the Brazilian talent who preferred Milan to PSG, Man City, Barcelona and Man United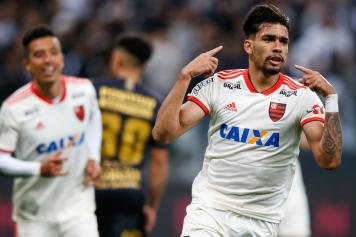 10 October at 17:00
As we have already reported, thanks to the exclusive news by Fabrizio Romano,
Lucas Tolentino Coelho de Lima, better known as Lucas Paquetá will very likely join AC Milan in the next January transfer window.
Born in Rio de Janeiro on the 27
th
August 1997, Paquetá has started his football career with Flamengo: the colours red and black are surely in his destiny.
He is an attacking midfielder, the role that in Italy is known as
trequartista
, but he can even play well as a half-winger. He played his first match as a professional in the season 2016-17 during the match between Flamengo and Atletico Mineiro, ended with a draw 1-1.
In the last September, at the age of 21,
he debuted with the Brazilian national team
, replacing Coutinho at the 71' during the friendly against the United States. Leonardo has thing for this young starlet, maybe because he reminds him of himself as a player, and so decided to make the move to sign the deal with Flamengo e with Lucas, overtaking PSG and Manchester City.
"He is a great player. I'm sure he will become a crack": these were the words used by Neymar
to speak about Paquetá when he seemed to be close to join PSG. More than Leonardo, his skills and his style of playing remind of the first Pastore, at the times when he leaded Huracan to an incredible second place in the Clausura of 2009; in some ways, he has something even of Ricky Alvarez, former Inter and now at Sampdoria. Tite likes the young talent very much and decided to include him in the list of the pre-summoned of the
Brazilian national team for the World Cup of Russia 2018
.
He has an innate view of the play, able to understand one second before the other players what will happen on the field: his speciality, indeed, is the so called "hockey pass", the passage who give to a teammate the chance to serve an assist to the striker.
In the European football he could have the chance to improve his tactical and physical skills, proving himself in a more competitive and demanding league, where defenders don't give you the time to think to match to the next move or to take a breath. Leonardo, who knows so well Italian Serie A, can vouch for
Lucas Paquetá, a future top player
.
Emanuele Giulianelli @EmaGiulianelli