Who is the 'next Aubameyang' wanted by Juve and Inter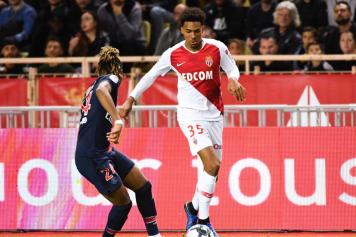 26 November at 16:45
Inter-Juventus is a challenge that knows no boundaries on the market. From top players like Milinkovic-Savic and Pogba, to the young hopes of Italian football such as Barella, Chiesa and Tonali, passing to the best talent on the international scene, among which we can also name Wilson Isidor, Monaco's 18-year-old striker, spotted at the U-17 European and World Championships for France.
Isidor is a right-footed winger who can play both on the left and the right. He is a player who combines good physical structure with a great technique and speed, as well as one-on-one moves. Born and raised in Brittany by Haitian parents, his footballing path began in Rennes, where he soon gained the label 'new Dembele', as the player exploded in Ligue 1 before moving to Borussia Dortmund and later Barcelona.
However, he never debuted with Rennes in the French League, because he did not intend to renew his expiring contract and Monaco, who are in serious troubles this season, took advantage. The player now showcases his first flashes of class in the Principality, as did Thierry Henry, who is now coach of the club and gave Isidor his debut against Paris Saint-Germain.
The former Arsenal star is one of the idols of the young talent, who, however, identifies with Pierre-Emerick Aubameyang and also loves Samuel Eto'o and the already mentioned Henry. "I am quick and precise in front of goal, I really like to be face-to-face with the goalkeeper," he said.
With a master like Henry leading his team, it should not be difficult to improve in terms of continuity and concreteness, in which there is still a lot of room for improvement, and try to retrace the steps of a certain Kylian Mbappe.
"I saw him explode here, I saw Henry play and all this made me want to come to Monaco. When you're a young player, Monaco is one of the clubs you can completely blossom in," Isidor said. The best possible launch pad before the bing stand out, as Juventus and Inter ready to duel for the youngster.