Who is the real Ronaldo? The Phenomenon speaks about him and CR7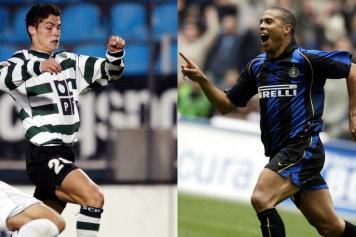 07 December at 09:30
Today La Gazzetta dello Sport interviews Luiz Nazario da Lima, the Ronaldo that made the Inter fans entertained in the late nineties.
When we talk about him , we specify "Ronaldo. The real Ronaldo ". The distinction between Luiz Nazario and Cristiano, the two phenomenon that have the same surname, was born many years ago: at least a decade, when Cristiano began his climb to the top and the career of the Phenomenon began to know the irreversibility of the decline. Yet even today there is that "the real" that continues to accompany the Brazilian: more a tribute to its uniqueness that a monument to memory.

Phenomenon, but does it make sense to talk about real Ronaldo?
"It's something that has always amused me, but I say no: it makes no sense. We are so different, me and him".

Can we make a list of differences?
"Age, above all. Nine years of difference, different years in which we played. Football has changed quickly recently, and it changes faster and faster. I do not want to say that 'my time' was more difficult: but we faced very different situations and with different teams ".
Emanuele Giulianelli