Who is Vincenzo Grifo: Italy's number 10 against USA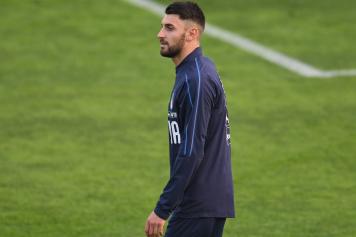 19 November at 21:20
As revealed by Sky Italia this evening, Italy's number 10 shirt will be worn by Vincenzo Grifo against the USA tomorrow. Since the news broke, many have googled the player's name, eager to find out more about the player they've heard so little about.
The 25-year-old was born in Germany to Italian parents, making him eligible for the German National team. However, Grifo opted for Italy straight away, playing four games for the U-20 side in 2013.
Starting his career for Hoffenheim, the left midfielder was sent out on loan to continue his development. During his second loan spell, Grifo managed to convince the German audience about his quality, featuring in 33 games for FSV Frankfurt in the second division.
Subsequently, even though Frankfurt didn't sign him, Grifo moved to Freiburg for consistent playing time, which Hoffenheim didn't seem to offer at the time. The transfer turned out to be a success as Grifo bagged a total of 20 goals in two seasons, participating in 55 games.
From there on, however, followed a disappointing move to Borussia Monchengladbach in the summer of 2017. After failing to hit the back of the net, Grifo was sold the following summer, moving back to the club where it all started: Hoffenheim.
Thus far, he has scored one goal in five games, and judging by the fact that he's been called up by Mancini, he seems to be on the right track after a disappointing last season.
Name: Vincenzo Grifo
Age: 25-years-old
Position: Left-winger (left-midfielder)
Club: Hoffenheim