Why Barça match demands bravery from Conte and his Chelsea players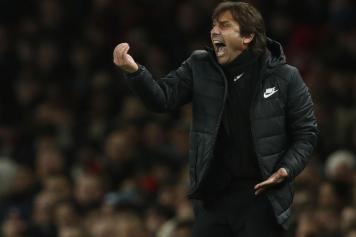 13 March at 16:35
Chelsea manager Antonio Conte was heavily criticised in the aftermath of his side's limp display against Manchester City last week, and rightly so. Tactically, the Blues were a shadow of the team they were last season and had no answer to any of the questions posed by Pep Guardiola's side. It was almost as if they had turned up at the Etihad Stadium expecting to lose and were terrified of doing so by a cricket score.
Conte's decision to deploy Eden Hazard as a false nine was, quite frankly, ripped to shreds by sections of the English media in their post mortem. That said, in truth, Chelsea's problems ran much deeper than that on the day. It was not so much a question of the Italian's tactical and personnel decisions, but of his squad's overall mentality.
They simply cannot afford to be as passive as that against Barcelona tomorrow night, or they will be left with only the FA Cup to play for during the final part of the campaign. That is just not good enough for a group of players who were crowned champions of England less than 12 months ago.
Any team going to the Camp Nou in search of a positive result must do so with the right mindset and be willing to be brave in and out of possession – that is fundamental. Of course, they will have to be disciplined from a defensive point of view – that goes without saying – but there is absolutely no point in Chelsea sitting deep for 90 minutes.
They must score – that is the bottom line. Inviting pressure and allowing La Blaugrana to have things all their own way is not the right way to go about earning a shock result. In fact, they would be as well not turning up at all if they are intent on using the same defeatist tactics they did against City.
Conte is a shrewd coach and he is surely well aware of the fact Barça are at their most vulnerable when the opposition looks to take the game to them. Defensively, they are nothing special and Chelsea have more than enough attacking firepower to cause them problems.
They should look to use the fact so few people genuinely expect them to prevail in Europe to their advantage. They have to score at least once to have any chance of making the quarter-final stage so they have absolutely nothing to lose by going there and playing on the front foot as often as they can.
Jordan Russell (@JordRuss96)