Juve, Why Dybala arrived late at Argentina's camp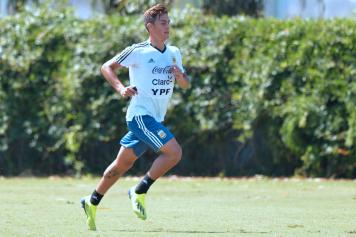 09 September at 09:30
Paolo Dybala arrived late for Argentina's training camp,
according to the latest reports
. However, it is believed that the Juventus man was forced to attend a trial in France.
In fact, the attacker notified interim manager Scaloni that he wouldn't be able to make the date set for the camp, as a hearing with CAS (Court of arbitration for sports) was on the agenda.
Dybala is in a dispute with his former agent, Pier Paolo Triulzi, who was sacked last year in favour of Dybala's brother, Mariano. However, Triulzi believes that the Argentinian is in breach of their contract, which includes exclusive image rights for several years to come.
A sentence is expected no earlier than 7-9 months from now. Meanwhile, the parties will try to find a settlement agreement, which would put an end to a dispute that's been going on for almost a year now.