Opinion - Why Inter need to hang on to Ivan Perisic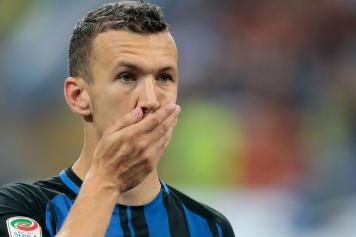 16 July at 15:45
Whilst the Rossoneri are busy accumulating an aggressive arsenal of talent in preparation for next season, the Nerazzurri are watching curiously but they are not panicking. There was a visible acquisition of numerous high profile signings last term, and the Suning Group assured fans this will be added to this summer. Luciano Spalletti is also aware, he needs to look inwards, whilst he will be able to reinforce the squad it will not be an overhaul and success will be built on getting the best out of the team he already has and keeping hold of Ivan Perisic in this case is essential.
"If nothing changes then Perisic will come to China". This statement from Spalletti was relaxed. The fact that the Croatian has missed a friendly against Nurnberg had fuelled rumours that the elongated transfer saga with Manchester United was concluding. The Inter 'mister' was quick to point out that the winger simply had an abscess in his tooth that was clearly visible and that he wanted to see his own personal medic on the situation. After this he is expected to be in China unless the English club make an offer that exceeds the 55m Euro tag that has been put on him.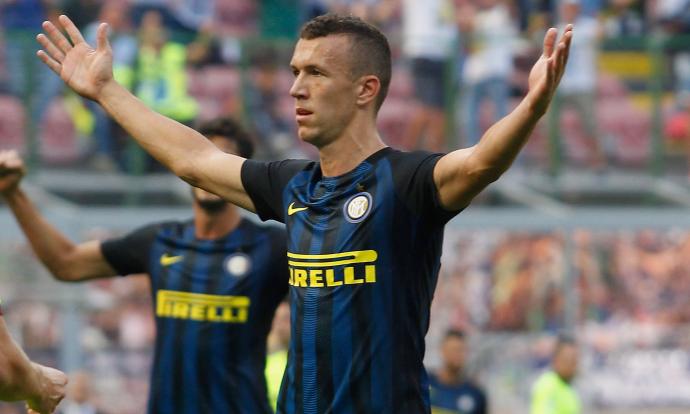 Despite conjecture that Matteo Darmian or Anthony Martial could arrive as part of a deal that could take Perisic to Manchester, Spalletti seems unwilling to let the wide man go and rightly so. The development the Croatian has seen since he arrived in Italy has been monumental and his stature at the club is as high as it has ever been. When looking back at last season, even in some of the more lacklustre games it was players like Mauro Icardi, Ivan Perisic and Samir Handanovic who arguably lifted Inter to the finish they achieved.
Speaking to Perisic at Appiano Gentile after he had arrived from Wolfsburg back in 2015, the rather skinny and timid man was aware of the challenge in front of him. Inter had played five and won five under Roberto Mancini at that time but the Croatian had realised early on that tactically and physically he had to improve. He spoke about his work off the ball that was going to be key and that he needed to be more industrious and more tactically aware. The intelligence of the man was obvious, he was aware of the club's history and what his role was and what the coach required from him, how he went on to execute this however, was not just professional but rather incredible.
Just after that interview Inter were smashed 1-4 by Fiorentina but it was against Sampdoria the week after when Perisic came to life. Many players shine when their team is in top form but since the Croatian has been at Inter, he has had to develop in some testing circumstances. Coaches have come and gone, as have systems, owners and personal. During these unstable years there have been few constants; Handanovic's miraculous saves, Icardi's goals and the industry of Perisic.
Back in 2015 his words were not false. He bulked up physically and became a different specimen, this was illuminated at Euro 2016 when he looked like he had made another step up to become a major asset for club and country. This physicality allowed him to go up and down the flanks looking like he was powered by a Merlin Engine. His defensive work was impeccable and tactically he learned when to go and when to hold, making him devastating on the break. He didn't't just manage to add goals to his game but started to become a player who could change the game himself. His colleagues can trust him and he understands what he must do to help his team and what it means to play for the Nerazzurri.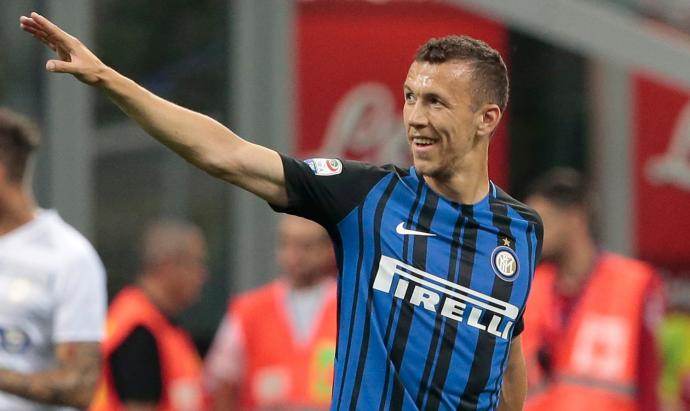 There is the argument that at 28 years of age 55m Euro's would allow Inter to invest and in truth it would help them look at some potential new targets, but how much better than Perisic would they be? In an era when players come and go with such frequency, few embody what the club is yet he does, and can you put a price on this?
For Spalletti to succeed he needs leaders and he needs individuals he can trust and Perisic is both. Are there more talented, younger wingers who could offer more goals per game? Maybe, would they have the same tactical acumen and could they lead by example? The price is going up. The importance of Perisic is going to be key to Inter's success next season and it is probably why Spalletti is confident he will see him in China. As Milan may find out next year, teams are built on characters and leaders as well as a plethora of talent.

Words Richard Hall
@RichHall80